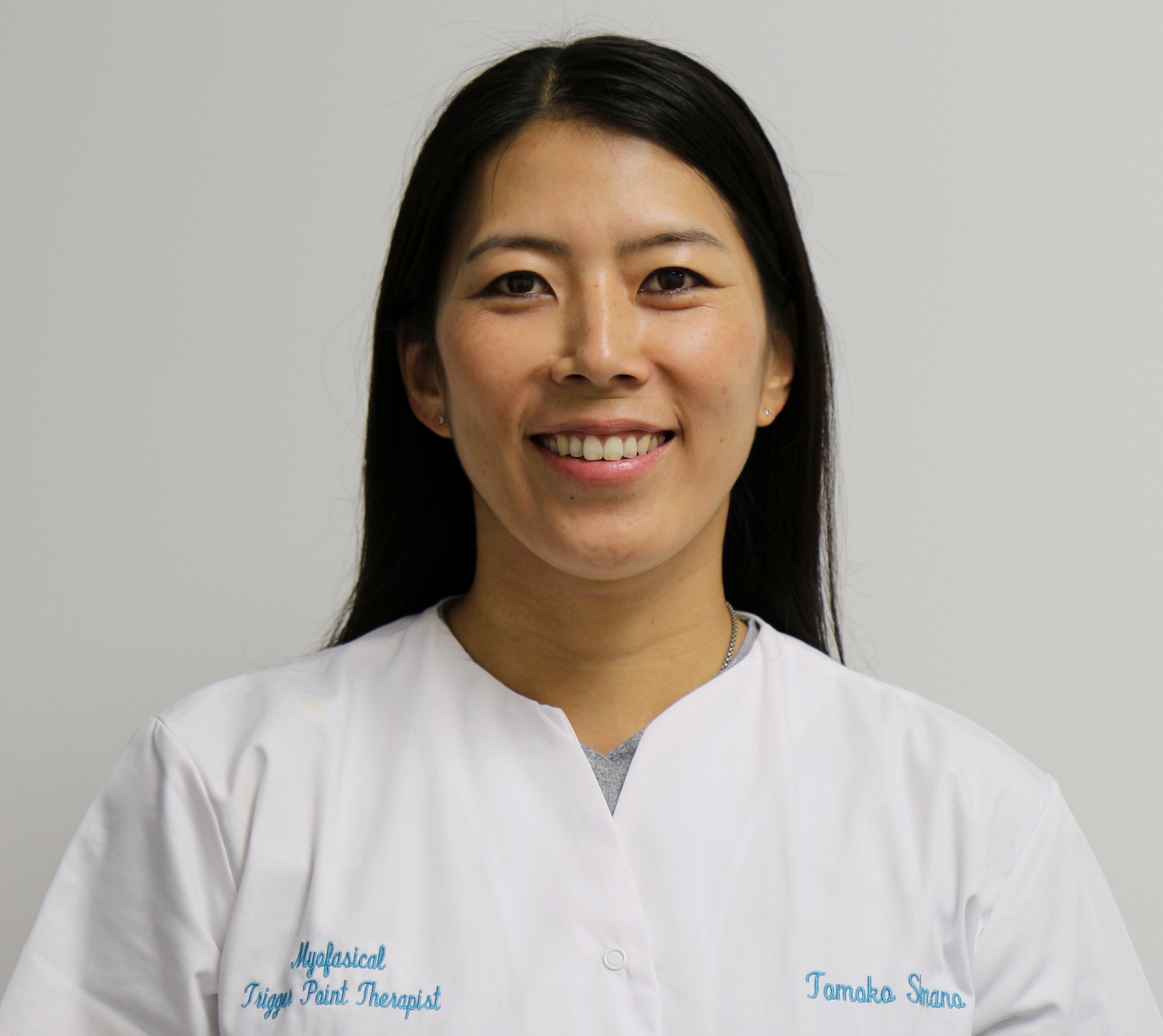 Tomoko "Tomo" Shimano: Myofascial Trigger Point Therapist
Degrees:
Masters of Arts in Kinesiology - University of Connecticut
Bachelor of Arts in Education - Doshisha University
Certifications:
Certified Myofascial Trigger Point Therapist
Licensed Massage Therapist
Certified Strength and Conditioning Specialist
Certified Personal Trainer (National Strength and Conditioning Association)
Fascial Movement Taping Level 1 and 2
Titleist Performance Institute Golf Fitness Instructor Level 1
CPR, AED
Tomoko "Tomo" Shimano, originally from Japan, has loved sports and staying active her entire life. As an athlete herself, she had many injuries, leading to a deep passion for strength, conditioning, and a desire to find out more about how to help athletes avoid hurting themselves.
She decided to earn Master's degree in the United States and worked with division I collegiate athletes to improve their performance while at the University of Connecticut. After her graduation, she began working as a personal trainer in Indianapolis and helped many people reach their fitness and wellness goals.
While working as a trainer for the next nine years, Tomo encountered many clients who suffered from musculoskeletal pain, and she wanted to be able to help them at another, deeper level.
Tomo attended the MYO Seminar Series in Chicago to learn Myofasical Trigger Point Therapy from her two mentors, Mary Biancalana and Sharon Sauer. She fell in love with the powerful effects of trigger point therapy immediately after her first class, when she discovered that treating the soft tissue completely removed her chronic lower back pain.
Tomo believes profoundly in the motto, "Movement is life." A dedicated golfer and runner, she walks the talk and lives what she teaches. She is very excited to spread this work as an alternative pain relief method and enjoys working with her patients to help them move well and live well.